Springtime is the best time of year for Lawn Design and Planting. Our state of the art and modern landscape design software will help you get a visual of your lawn design before we do the work. We upload a picture of your lawn and then add your selections for flowers, flower beds, sod, and more to give you the perfect picture of what your lawn design will look like when we complete the job.
Springtime Planting And Lawn Design
Spring brings warmer, sunnier days that make it easy for flowers and grass to grow. The Florida climate offers the perfect temperatures and plenty of moisture for your flowers and plants to flourish. For the same reasons, Springtime is also a perfect time to lay sod.
Flowerbeds
It is also a good time to plant Springtime annual flowers. There are a variety of flowers that grow well in the Florida climate. Some of these are Violas, Gerberas, Lavender and more. Nothing says newness than Spring-like beautiful colors on your lawn with perfectly manicured flower beds. We offer bark and rock mulch to help give your flower beds protection from extreme heat and too much moisture.
Sod
Laying Sod is great if you are looking for an instant lawn. Waiting for grass seed to grow can be a grueling experience and can take over a year and a half. Installing Sod is a great alternative. Sod can also help prevent soil erosion. Laying Sod requires less irrigation than planting seeds does. You can enjoy your fresh green grass within two weeks of your sod installation.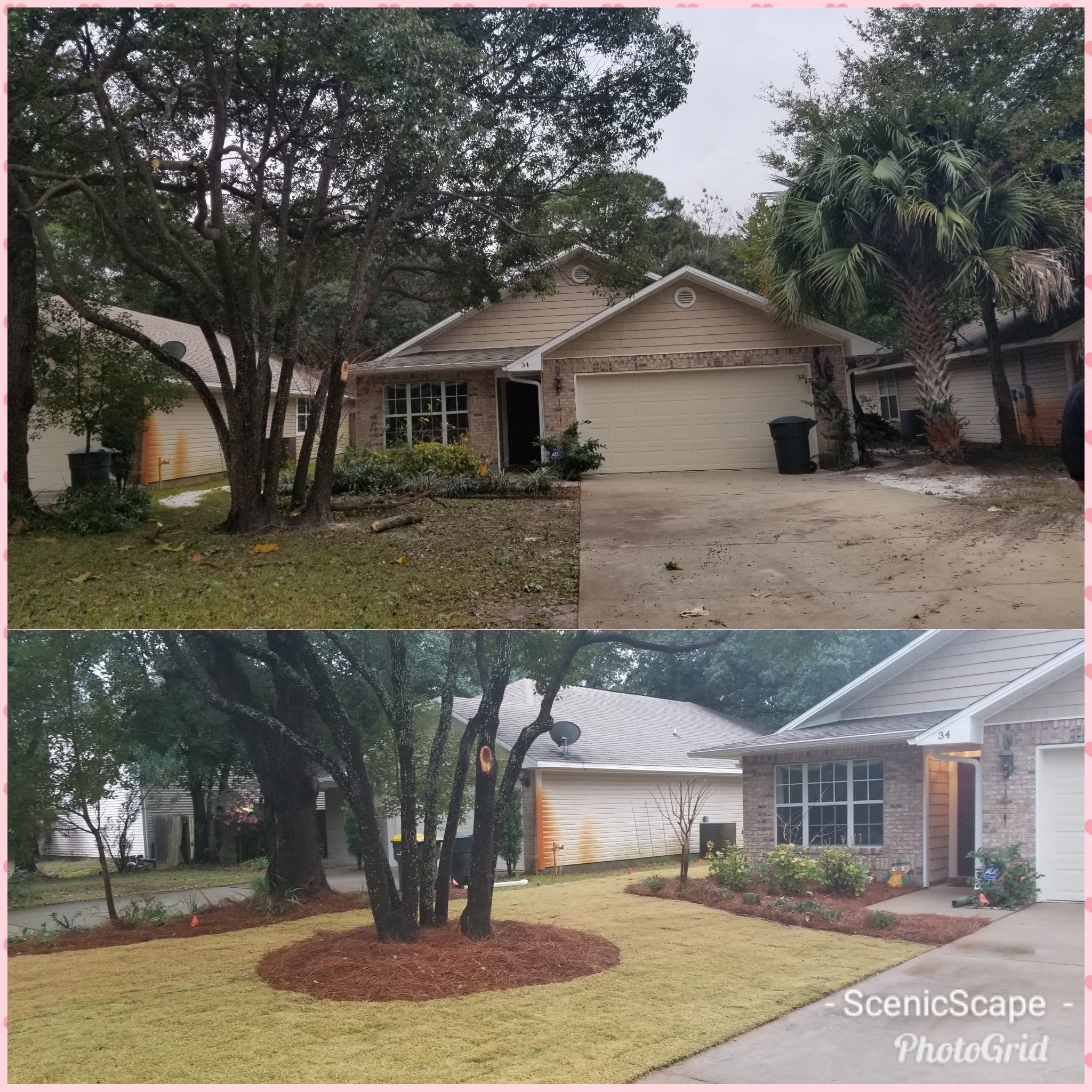 Book Our Lawn Design Services
ScenicScape Landscapers have expertise in Lawn Design and can help you recreate a boring lot into a beautiful lawn. If you are ready to plant Springtime Flowers or Lay Sod on your property, please Contact Us. Don't forget to like and share us on Facebook with your friends and family.